It's all about communication...
Monica is one of Denmark's finest new generation of musicians and enjoys a creative career in performance on recorders in diverse forms. Her philosophy is centred around vibrant communication to an audience – through music, through stage presence and movement, and through speech and storytelling. Every concert experience should be an interaction! Since graduating from her soloist diploma at The Danish National Academy of Music and winning the 1st prize in the Nordhorn Solo Recorder Competition in 2016, she has gone from strength to strength as a soloist and chamber musician. She creates projects and ensembles ranging from early and folk music to contemporary music and music theatre, both in Scandinavia and abroad.
She has also completed a Masters in Psychology for Musicians from The University of Sheffield.
In 2014 she released her first album "Puls" together with Trio Nebula featuring all new commissions for the group, and in 2018 she released a solo album with organ and another with The Nordic Baroque Band, which was nominated for a Swedish Grammy – best classical album. In 2019 she released the album "Traveller's Tales" with Danish-Australian duo 'Dual Aura'.
Monica received a work scholarship from Konstnärsnämnden in 2018 and 2019 and has also received scholarships from, among others; Odd Fellow Logen, Overlæge Finn Jensen and hustru Kirsten Finn Jensen's Foundation, the Idella Foundation, the Danish Musician's Association and for projects and comission of new pieces; Danish Arts Foundation, Swedish Arts Council, Swedish Performing Arts Agency, Koda, The Danish Composers' Society, Dannebrog Foundation.
As a teacher she has developed her own concepts 'Performance Lab' and 'Performatorium', where children and professionals across all instruments, voices and ages explore stage presence and the psychology and art of performing.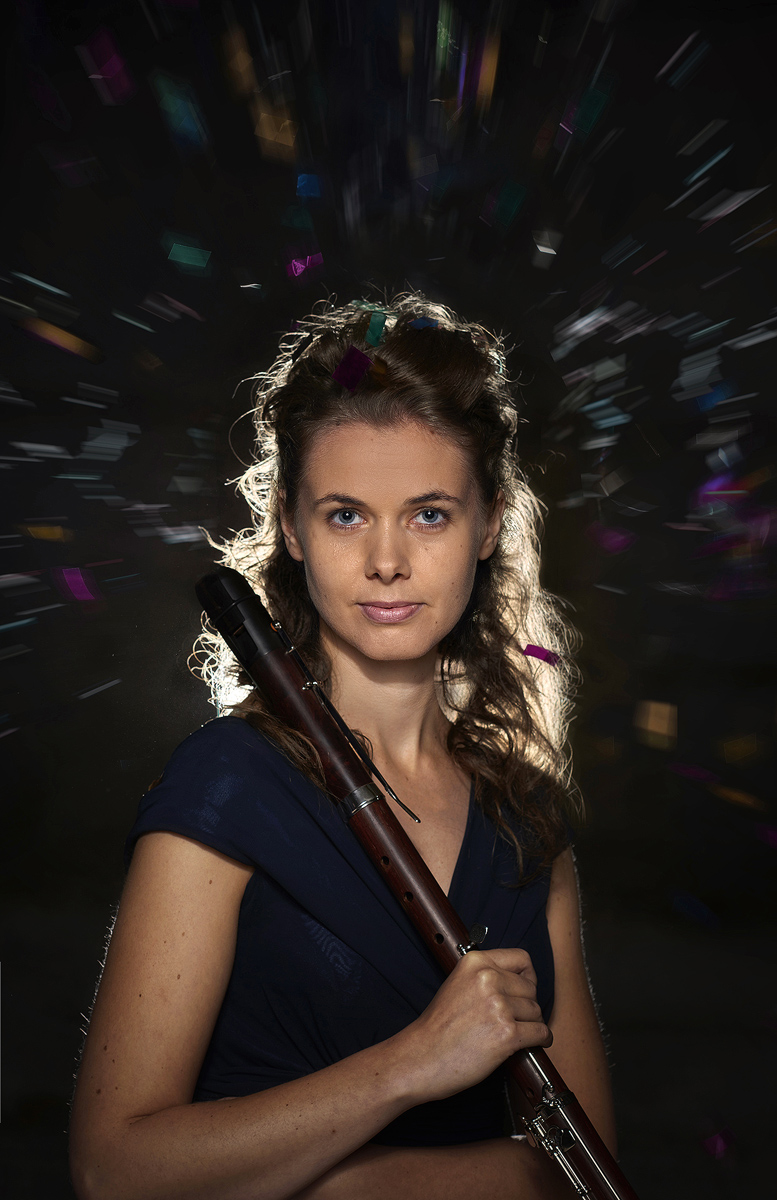 Selected projects/concerts 2015-2019
2019 – Mirage in Space with Trio Nebula with astrophysicist Anja C. Andersen (SE/NL/DK)
2019 – HCA festivals with Dual Aura (DK)
2019 – Nominated for a Swedish Grammis with The Nordic Baroque Band for classical release of the year (SE)
2018 – Opening concert for the International School of Improvisation (IT)
2018 – "Hr. Oluf" project for schools and Medieval Festival in Horsens Krydsfelt/Historicum/Kulturagenten (DK)
2018 – "Sonateland" – tour with Tanzi & Manzi at the Danish asylum centres (DK)
2017/2018 – "Traveller's tales" – tour with Dual Aura (DK/SE/GE/IT/AU)
2017 – Concert at Tycho Brahe Planetarium in Copenhagen – Trio Nebula (DK)
2017 – "Til Højbords med Reformation" – concert lecture Krydsfelt/Historicum (DK)
2017 – "Vägmärken" – The Nordic Baroque Band and former Deputy Secretary-General of the United Nations Jan Eliasson in Stockholm (SE)
2016 – Observatory tour with Trio Nebula with astrophysicist Anja C. Andersen (NL)
2016 – Soloist with Ensemble Zimmermann (DK)
2016 – "Döden" – The Nordic Baroque Band and actress Alexandra Rapaport (SE)
2016 – Soloist with SDMK chamber orchestra for Odd Fellow concert (DK)
2016 – Debut concert from the soloist class with the concert "Get Inspired" (DK/SE)
2015/2016 – Concert series with 6 concerts in Stockholm – The Nordic Baroque Band (SE)
2015-2016 – Performances: "Varulv" and "Fortælleren" for H. C. Andersen Festivals (DK)
2015 – New music for children – project with Trio Nebula (NL)